You might have heard of recycled plastics and paper products but did you know that you can make products with recycled fabrics? In our on going mission to be more environmentally friendly, we decided to try out recycled cotton socks. Instead of yarn scraps and fabric by products going to the landfill, they are shredded into a fibre and spun back into a yarn which we can use to make socks. 
The yarn scraps are sorted by colour so they do not have to be re-dyed.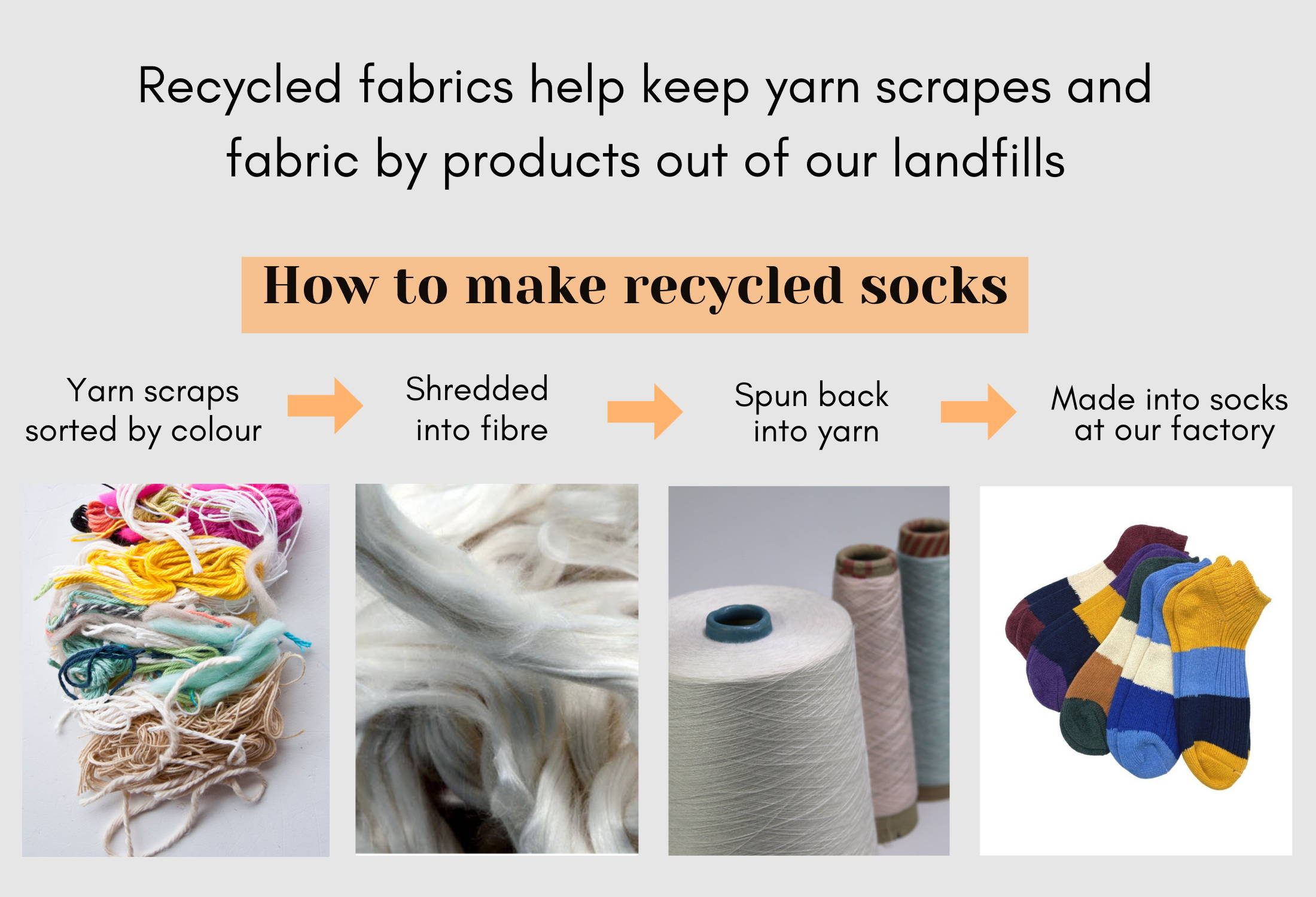 Although saving yarn scraps is a small step towards sustainability, the majority of recycled cotton is not sourced from garments, upholstery, or household items which leaves a huge negative impact on our planet.

The word order in the famous slogan 'reduce, reuse, recycle' conveys the hierarchy of importance when it comes to the environment. 
By buying high quality socks, such as J.B.Field's which are reinforced in the heel and toe, your socks will last longer thereby reducing the number of socks you need. Also by wearing a light to mid-weight merino wool sock that is temperature regulating your socks can last 3 seasons instead of just one. 
Some ways to reuse your socks include to donate lightly used (and washed) socks to a shelter, or if you are crafty, turn them into a stuffed toys like a sock monkey or dog toy.
If you cannot reduce or reuse, there are a few ways to recycle. If a product has a high enough percentage of natural material you can compost it. This is possible with our 98% cotton socks and 96% merino wool socks by cutting them up into smaller pieces and cutting off the top elastic. You can also take used garments to a city textile recycling facility or store like H&M who collects them and take them to one of these facilities.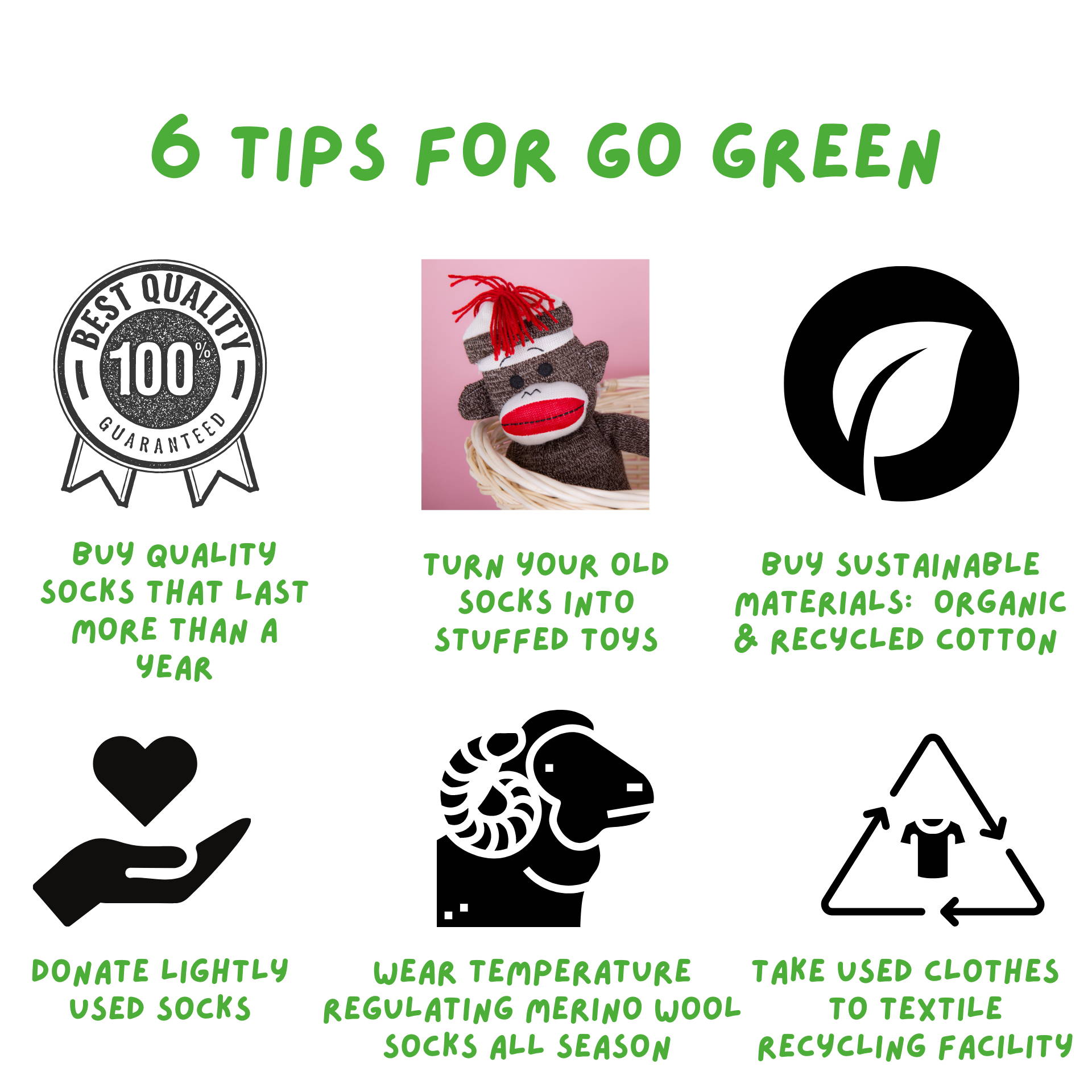 ---