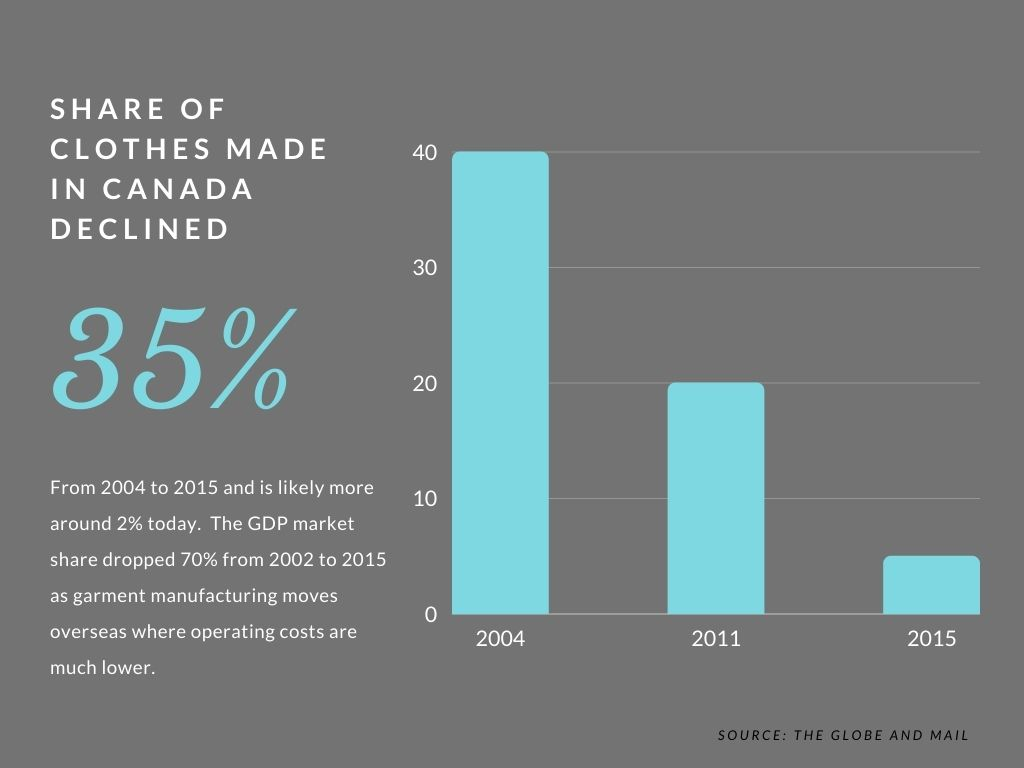 These days it's rare to find things made in Canada. In fact, currently less than 5% of garments bought in Canada are made on Canadian soil. With cheap overseas labour, strong global supply chains, the removal of trade tariffs and a shortage of skilled labour, it is no surprise the number of workers in clothing manufacturing fell from 94,260 in 2001 to 19,400 in 2018. The few manufacturers that did survive, did so by finding a niche in high quality technical products that could not be easily imitated and are too expensive to mass produce. 

Today, the majority of clothing manufacturers in Canada are micro companies with 51% of them employing less than 4 people, 21% employing less than 10 people and 13% employing less than 20 people. Although the demand for fast fashion (buying cheap clothes and wearing them for a season or two) is still strong, there is a growing demand for quality garments that are made ethically, locally and with fair wages.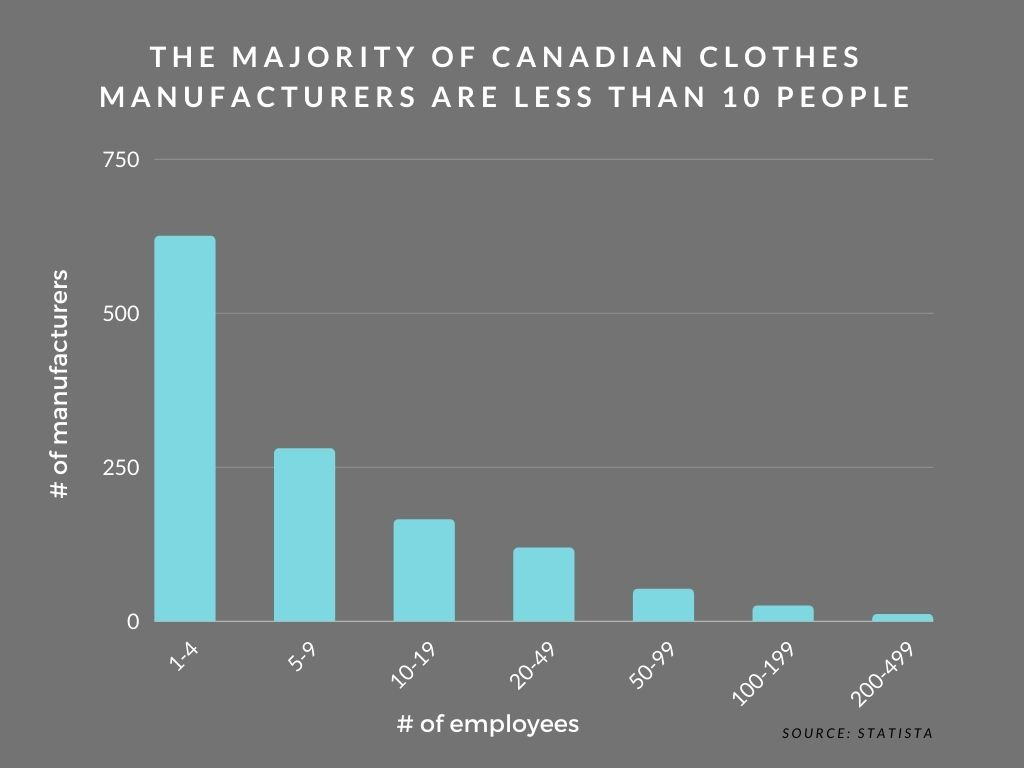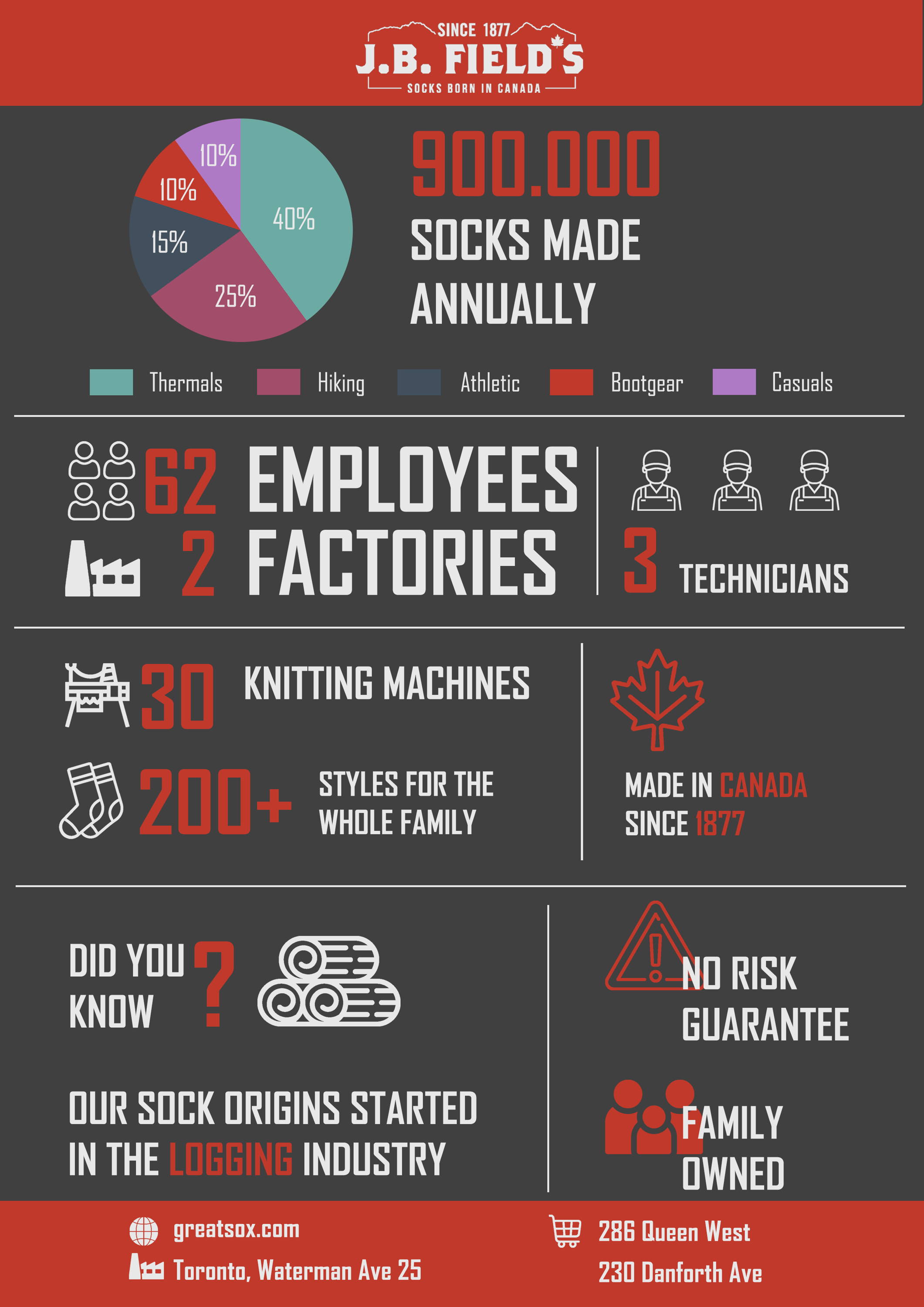 At The Great Canadian Sox Co we are more than familiar with this survival story. In the 90's we were one of the biggest producers of socks in Canada manufacturing for brands such as Fila, Reebok, Champion, Roots, Northern Reflections and Eaton's. Chances are if you wore a sock that was made in Canada it was made by us. Known as Ontario Hoisery at the time our focus was on custom sport and pattern dress/casual socks, but when these companies starting sourcing overseas we had to diversify, which is why in 1998 we bought an outdoor adventure brand called J.B.Field's specializing in technical socks for hiking, work wear, and extreme cold weather. Dating back to 1877, J.B.Field's is one of Canada's oldest sock brands and has remained Canadian owned and operated for over 144 years. Originally set up to manufacture socks for the logging industry we have expanded the line to include diabetic, compression, casual and athletic socks all following our core principals of using quality materials and having a comfortable fit. Today only about 40% of our manufacturing continues to be custom/private label while 60% is from our house brands; J.B.Field's and Vagden. By choosing to remain efficient and focus on our strengths we are able to operate at reduced capacity while staying profitable. Stores that currently carry our J.B.Field's include The Great Canadian Sox Shop, Mountain Equipment Co-op, and Sail. 
Check out this 1 minute video about the history of our company as one of the oldest and largest sock manufacturers in Canada. This video was filmed at The Great Canadian Sox Shop at 230 Danforth as well as our factory at 25 Waterman Ave in Toronto.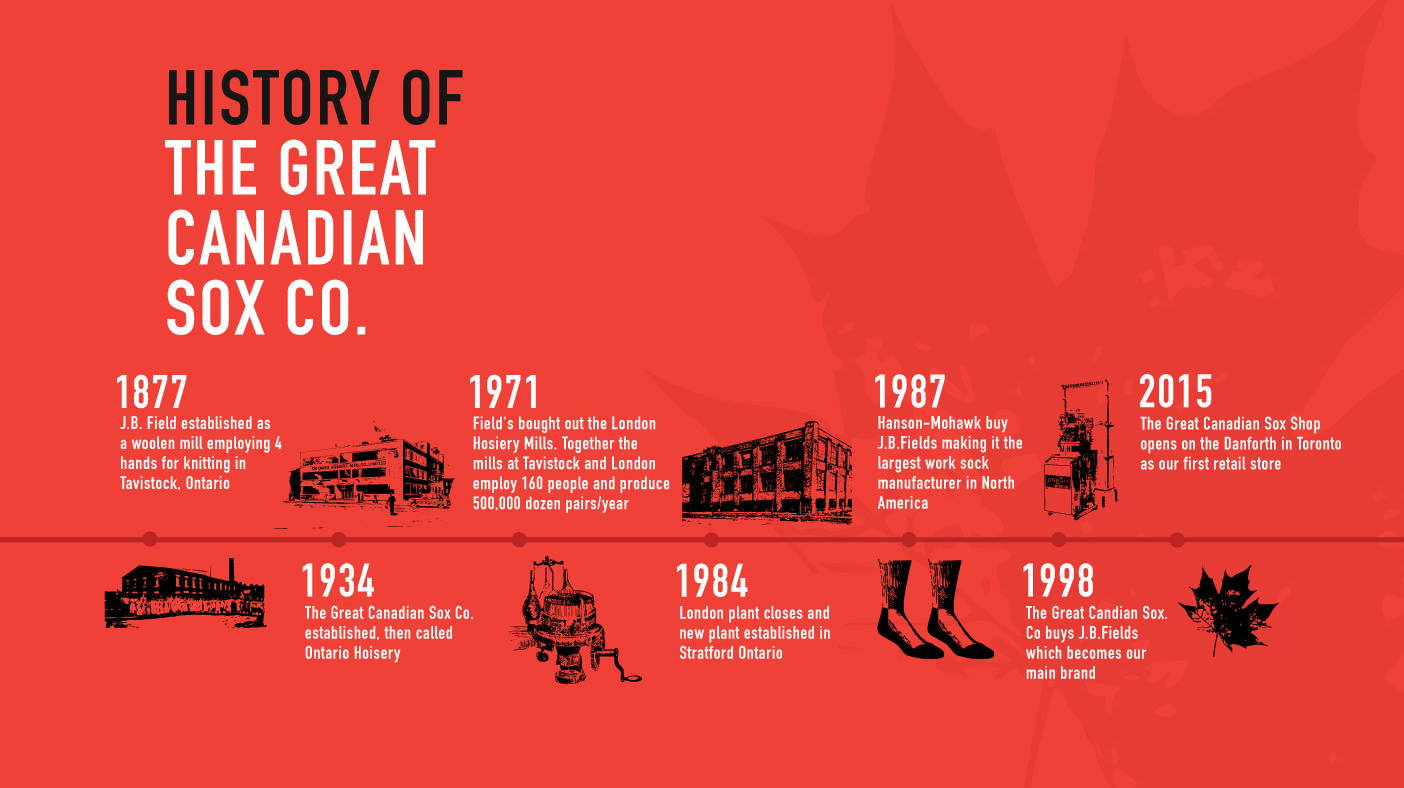 The first J.B.Field's knitting mill in Tavistock Ontario.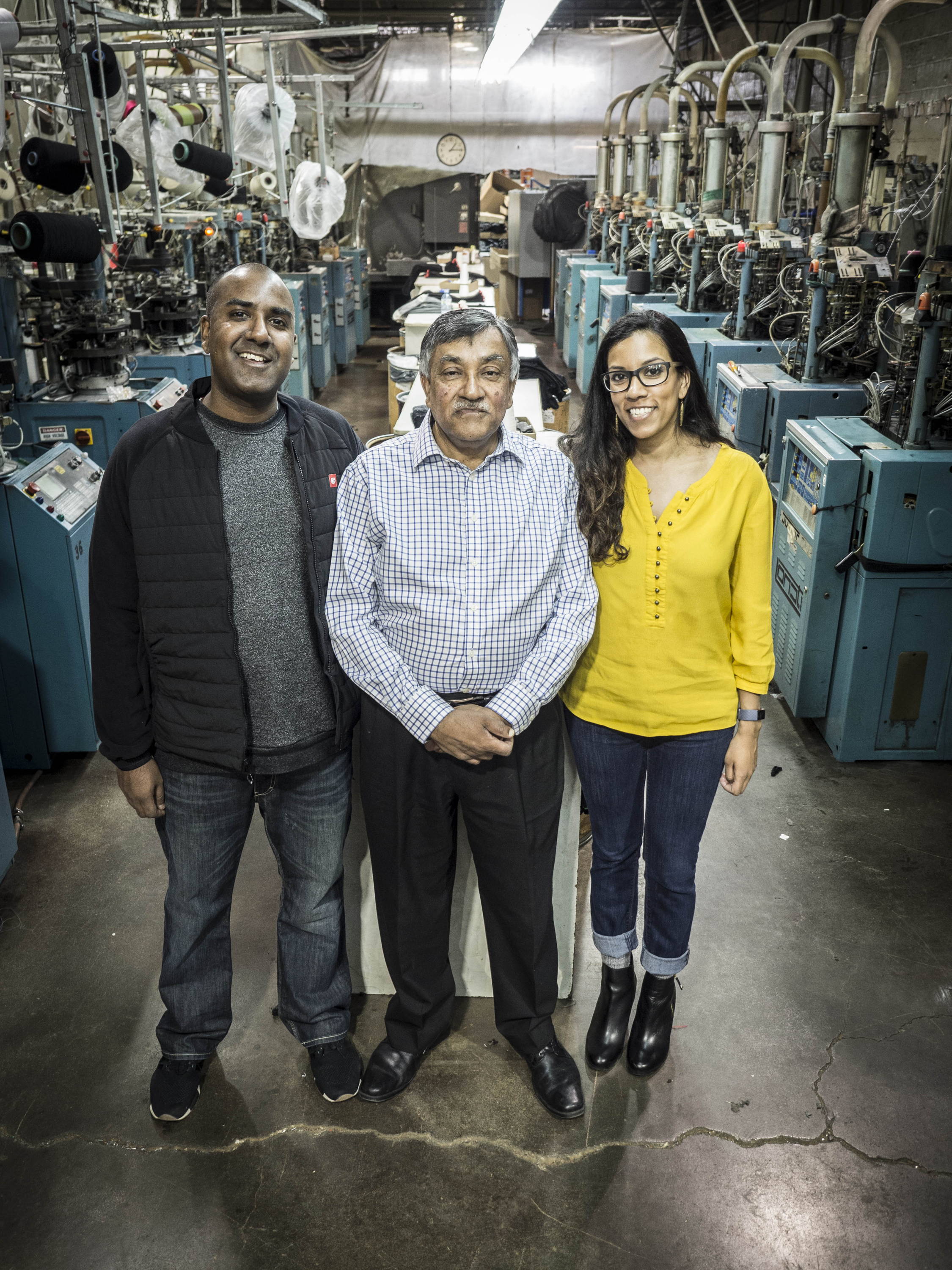 Our origin story - How we got into the sock business

Coming from a textile business background, Sunil and his brother Bipin, bought The Great Canadian Sox Company, then called Ontario Hoisery in 1987. The factory at that time was located at King and Spadina in Toronto (the former garment district) and moved to East York in the late 90s. His son, Sid joined the family business full time in 2008 after many summer breaks spent on the factory floor. He saw the shift towards online sales and opened their first e-commerce stores with Amazon and Ebay and later with their own platform greatsox.com. When his sister Priyanka joined in 2015 she decided to open their first retail store called the socks outlet located on the Danforth in Toronto. At first it just sold their house brands J.B.Field's and Vagden but once novelty socks were introduced, they were an instant hit and now make up 50% of the store inventory. The name of the store was changed to The Great Canadian Sox Shop. 
Photo: Sid on left, Sunil in middle, Priyanka on right. 
Ever wonder how socks are made?
Check out this 1 minute video on the sock manufacturing process and how they get from our factory to your feet. 
---