Why you need Bamboo Socks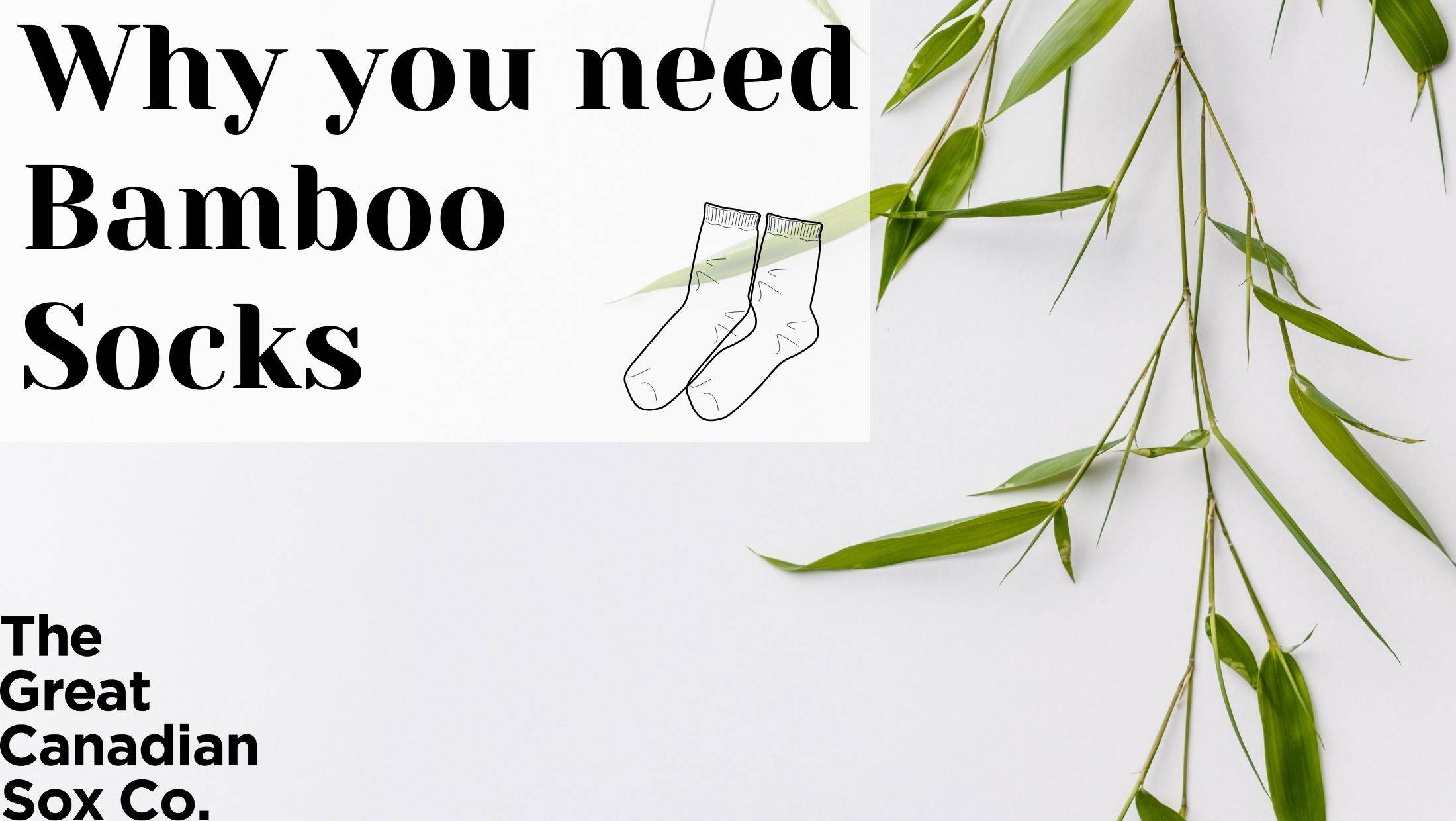 Here at Great Sox we are committed to doing our best to use high quality materials for our socks, lucky for us, rayon made from bamboo has many  amazing properties besides just being super soft. 
We wanted to share with our customers why we use rayon made from bamboo and help them understand the great benefits of this great fabric.
Firstly, we wanted to show how bamboo plant becomes a fabric you wear on your feet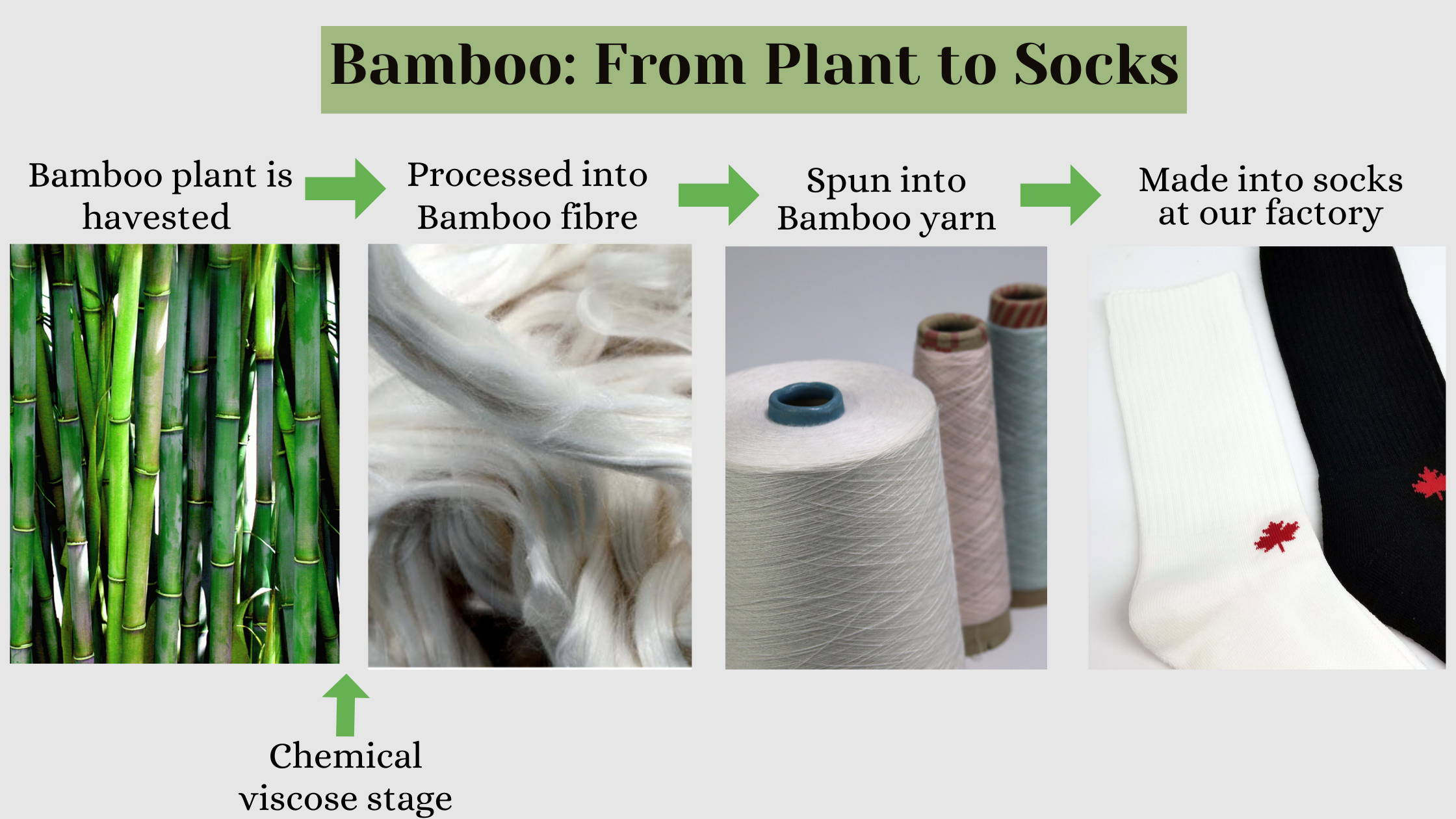 Benefits of rayon from bamboo 
Naturally antibacterial/antifungal - keeps you odour free and feeling and smelling fresh
Moisiture wicking -absorbs sweat and moves it from skin to outer layer of the fabric where it evaporates.
Powerfully insulating- keeps you cooler in summer and warmer in the winter (temperature controlled)
Super soft
Softness is similar to silk- Since the fibres are made without chemical treatment, they are naturally smoother and rounder with no shared spurs to irritate the skin, making bamboo fabric hypoallergenic and perfect for those who experience
allergic reactions to other natural fibres such as wool or hemp
Natural UV protectant- blocks up to 98% of harmful UV rays
Hypoallergenic, natural bamboo does not cause allergic reactions
Extremely breathable 


Bamboo grows fast and strong, without the need for pesticides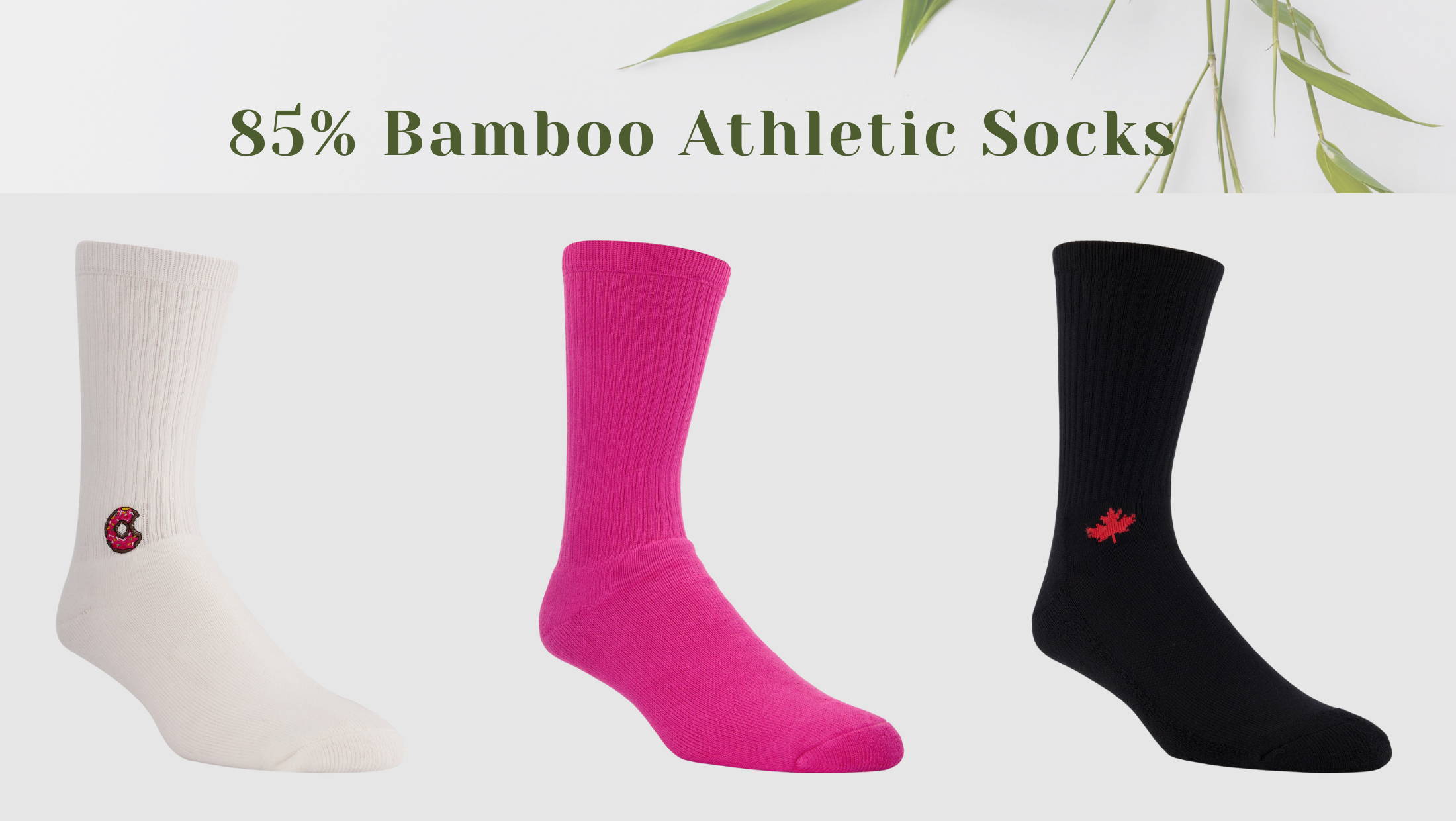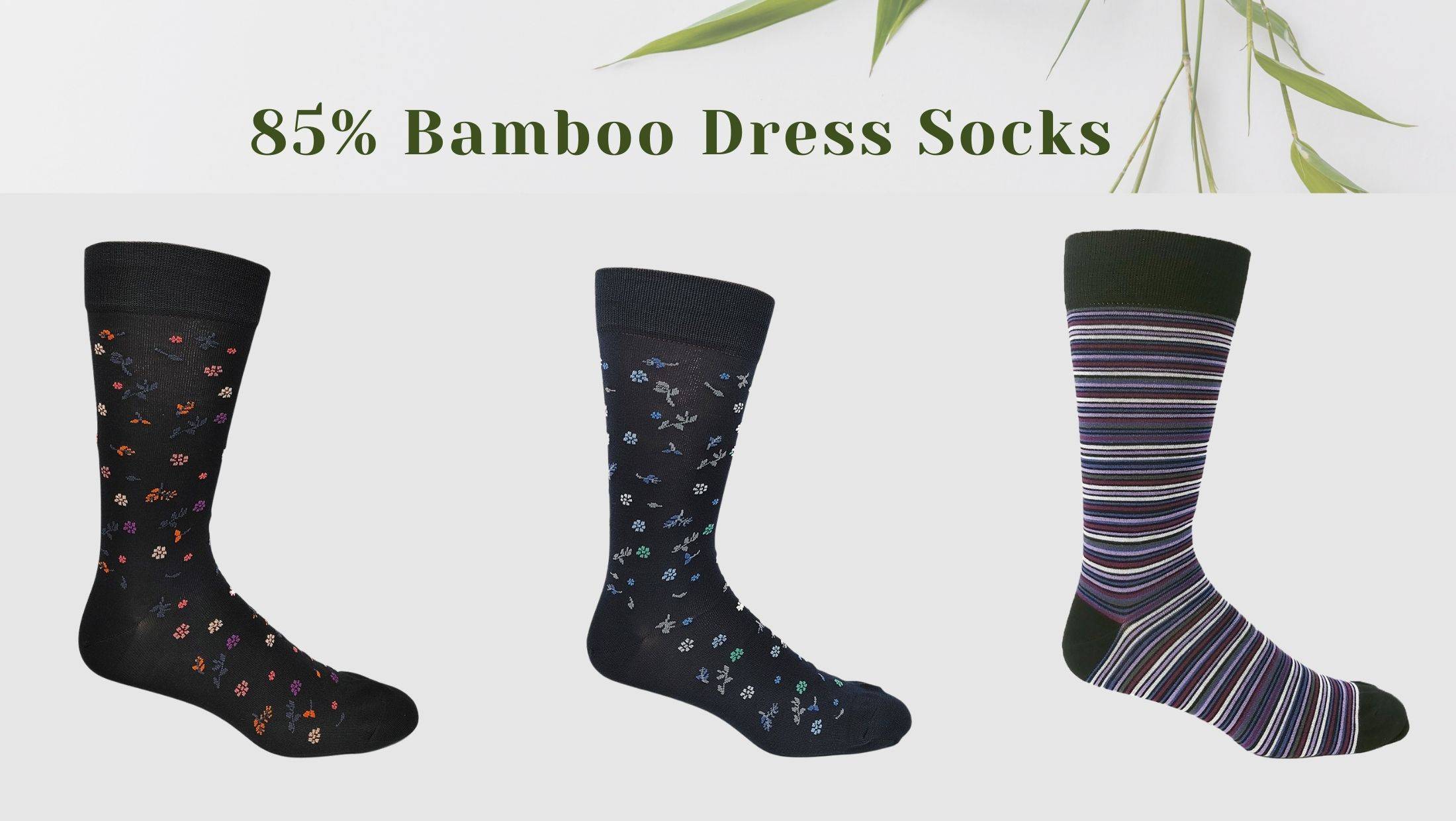 If you suffer from stinky feet check out our video to learn more about how bamboo can help
We love rayon made from bamboo and think it is a great quality fabric for socks, so we thought we should offer our customers an option to buy clothing made from this great fabric as well.
We offer casual clothing from the Canadian company: C'est Moi. They offer the most breathable and comfy casual clothing made from rayon, we think you will love it as much as we do
---